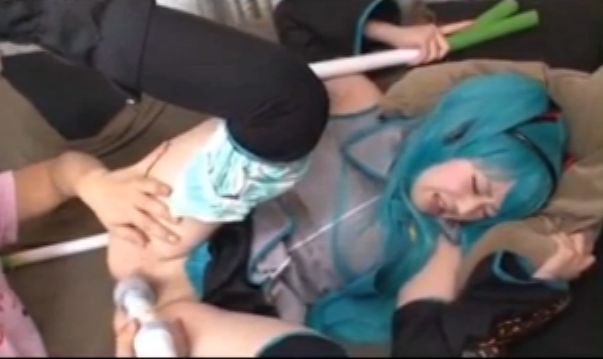 It can be a turn on to dress up as your favorite cartoon, anime and/or video game characters. Mostly Asian people do this, but it has trickled down into our own culture as well. There is something intriguing about immersing yourself into the life of your favorite characters, and putting your own spin onto how you think they should be…especially in bed. Because you know that your favorite character is going to have better sex than you would, and then you dress up and live it. Me, I just like bitches with pink hair. I have my own extensions I like to wear.
I also like wearing cat ears and a collar. I wear them out, but it's also hot when I'm fucking. I don't take it to these levels you cosplay people do. I'm not eating out of bowls or shitting in a kitty litter box (sorry to disappoint). I just like the way I look with them on when I catch myself in the mirror, and there is an added benefit of keeping my hair out of my mouth when I'm sucking dick so my mouth stays on it longer. Win for all.
Now I might not be too hardcore with this cosplay stuff, but I do have a bit of a cartoon porn fetish. Or at least, I find a lot of humor in it. Another part of me enjoys this as one of my longtime unfulfilled desires has been to become a cartoon. Being a cartoon, I could achieve new levels of fuckery that I am not able to obtain in the real world, as most of you people are not on board with my visions. Bastards.
Nevertheless, check me out as a South Park character. I didn't get the part, something about psycho sluts not being the best idea to put into a show about third then fourth graders, even though most of their topics are adult, but alas such is the story of my life.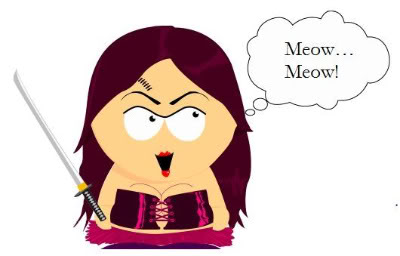 Vocaloid Cosplay Porn brought to you by MadamMeow
Real people being fake, fake people being real, all connected by Facebook. CLICK HERE